Check out our
Blog!!
Chuckanut Conservancy

2010-11 Fall-Winter Hikes & Events
Browse the activities listed below and click the sign-up link provided. For a weekend event, please sign up by Thursday evening if possible (or sooner to be sure there's still room). To check on last-minute availability, send an email to .

Once you've signed up, you'll receive an email with information about when and where to meet and what to bring.

Some activities will be repeated if filled. Watch our schedule for updates and let us know if there are particular trips you would like to see scheduled or repeated.

Activities marked with an asterisk (*) are expert-led; nominal donation requested. Please use the donate button to the left to pay online, or you can mail a check to Chuckanut Conservancy, PO Box 4003, Bellingham WA 98227.

Sat., Dec 11, Raptor Ridge Trail - hike a little, work a little. About 6 miles roundtrip, 1,000 feet elevation gain. 10:00am start. No fee. Bring gloves, raingear and lunch. To sign up, send an email to info(at)chuckanutconservancy.org.


There are more than 60 miles of trails in the Chuckanut Mountains.


Need a trail map?
Donate $50 or more to the Conservancy and we'll send you a free copy of Trails of the Chuckanut Mountains by Skookum Peak Press (2008).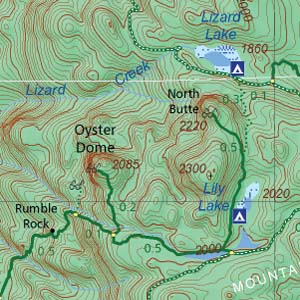 This highly detailed map includes Blanchard Mountain, Larrabee State Park and more than 80 miles of trails, plus trailheads, topography, lakes, views, area parks and more
(18"x24" on rainproof paper); $11.95 value.

Click the Donate button above (upper left) or mail your donation to:

Chuckanut Conservancy
PO Box 4003
Bellingham, WA 98227

____________

"When we see land as a
community to which we
belong, we may begin to use
it with love and respect."
—Aldo Leopold